Free Agenda Related Presentation Slides
Download Thousands of Free Agenda Based Designs and Diagram in Slides with no registration. Agenda Based Presentation Templates and Designs help in showcasing overall objective of the presentation in an elegant manner. You can showcase mission and vision of your idea or presentation using this presentation templates and slides. Explore various options and topics using this page for creating an effective and infographic agenda based slides for your presentation. 
Recently Uploaded Agenda Related Presentation Slides
Agenda Slides are useful in highlighting the agenda of the presentation. They help in bringing focus of the whole presentation in one summarized form wherein infographics can be used to enhance the information delivery. Big organizations like KPMG, PWC, EY, BCG Consulting, Mckinsey use infographics in their agenda slides of their presentations to engage their audience and enhance the ratio of information delivery. Thus you can use the agenda presentation templates and slides below to enhance the visualization and quality of your presentation. Thereby, creating a best and professional presentation in PowerPoint and Google Slides.
Importance of Agenda Slides in Presentations
The generic answer to the question or query "Why Are Agenda Slides Important in any presentation ?" is that there is one core theme or message attached to every presentation and agenda slides basically help to showcase or highlight these points. Not only the core agenda behind the presentation, these slides can be used to showcase agenda of the business, research and assessment. More like, mission and vision attached to any work or activity on which presentation is being made. For example, you are a consultant and you want to engage your customer or client in understanding your service portfolio or the work that you do. What you can do is, based on the topic of concern ( like medicine, culture, audit, finance Etc) you can draft a agenda based slide in your pitch deck and make your client understand what you do. List down the services but with little touch of infographics to make it more engaging and appealing to the viewers.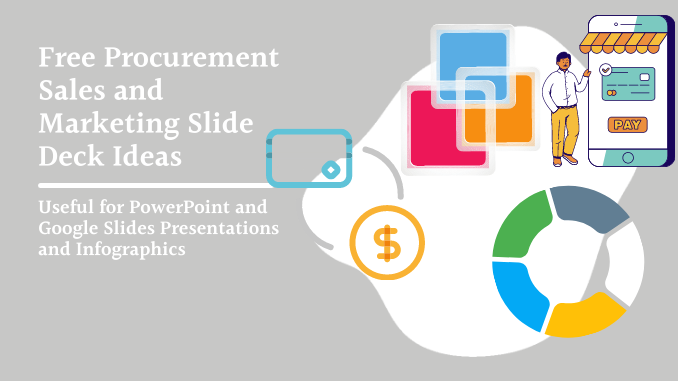 Business Process Presentation Templates listed in this page can be useful in creating procurement flow presentation deck, Information system or computer procurement, sales and marketing presentation templates, Real estate procurement...
Excel Templates & Dashboards For Personal & Business Use
Download Free Excel Calculators, Templates and Dashboards from ExcelDownloads. Explore various options around calendar, meeting agenda, Gantt Charts, Budget Templates in Excel and Spreadsheet which you can use for business and personal purposes.