Free PowerPoint PPTX Charts & Graphs
Explore Thousands of Free Microsoft PowerPoint and Google Slides Presentation Charts & Graphs. SlidesGeek offer free resources for its users to help them in creating effective, impressive, professional and creative Presentations in PowerPoint and Google Slides. Search for 3D Designs, Pie Charts, Gantt Charts, Projection Charts and Designs. Create Professional and Best Presentations using resources from SlidesGeek. Use Advanced Search tool to search for your requirement.
Recently Uploaded Presentation Charts and Graphs
Types of Charts Available in Microsoft PowerPoint
Microsoft PowerPoint is an advanced tool that provides sufficient choices in types of chart for almost every kind of graphical data visualization. However, key mantra to be careful with is that not every chart is helpful for every type of data set. Charts are to be placed or designed depending upon the factors like, type of data set, intended information, agenda of the presentation and type of audience.
However, Interesting fact that you can convert or change from one chart type to another is a great way to experiment and play while designing the presentations and creating an effective presentation. Choosing the right chart type is half work done. Post selection of the chart type, now you can play with the design, color and data fields within that chart type. PowerPoint offers chart types like, Column Chart, Bar Chart, Area Chart, Line Chart, Pie Chart, XY (Scatter) Chart, Surface, Donut, Bubble and Radar Chart. The significance of these charts are different. Placing infographic design alongside these charts can take the visualization of the slide to the next level. 
You can surf this page or SlidesGeek to surf for various types of charts with pre-built data set. There are variations around single chart like 3D, Infographic, Circular, Banner etc which can be explored in this webpage. Try downloading and customizing these charts by replacing data set as per your requirement.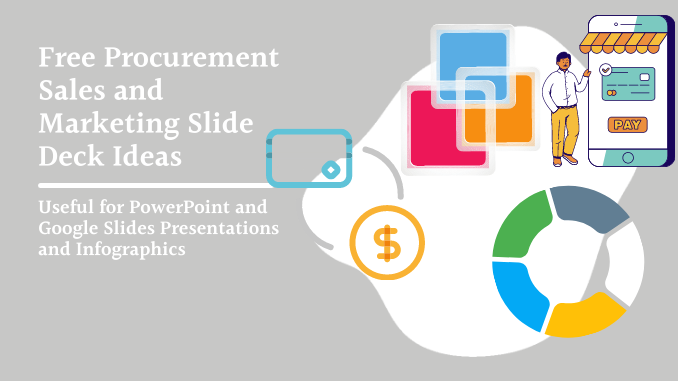 Business Process Presentation Templates listed in this page can be useful in creating procurement flow presentation deck, Information system or computer procurement, sales and marketing presentation templates, Real estate procurement...
Excel Templates & Dashboards For Personal & Business Use
Download Free Excel Calculators, Templates and Dashboards from ExcelDownloads. Explore various options around calendar, meeting agenda, Gantt Charts, Budget Templates in Excel and Spreadsheet which you can use for business and personal purposes.