Free Process Related Presentation Slides
Download Thousands of Free Process and Workflow based Designs and Diagram for PowerPoint Presentation with no registration. Engage your audience and increase your conversion rates by using infographic designs offered by SlidesGeek. You can explore Process flow designs and diagrams to show case workflow, agenda flow, business processes, working procedures etc using the designs available here. These designs come with single slide file so downloading them can be done with simple click of a button. 
These presentation slides come with single slide and layout designs in PPTX Format. You can download these templates and customize colors and text. Also, you can replace icons and other alignments in the slide to make it more relevant to showcase your business or professional requirement. You can create procurement process flow in PowerPoint using these slides, Sales and Marketing Business Flow Presentation, Budgeting Process Flow, Asset procurement and acquisition process flow, etc. Managers and professionals can also use this presentation to create business training presentation deck as well. Students and teachers can use these free pptx templates to design and curate workflows and processes in their presentation.
Recently Uploaded Process and Workflow Related Presentation Slides
How can Process flow and work flow slides in Presentations be helpful ?
Imagine you are drafting a presentation about business and probably pitching your potential client or investor. However, you forgot to include the business process flow design in your presentation and started explaining the process on your own with no slide to back your descriptive form of presentation. Can you really get the perfect vibe when someone is simply explaining stuffs about the potential next big idea ? Everyone can agree that sometimes, it gets difficult to understand the exact essence of the information flow and business flow. 
To eradicate all the misunderstanding that might happen while pitching your next big billion dollar idea or say, existing business model – Process flow or work flow slides play a vital role in any presentation. Having said that, one should be clear and simple in selecting the right design and diagram to perfectly present the intended flow. You can explore this page for some samples around process flow and / or work flow designs and diagrams that can be used in PowerPoint. Simply download, edit and draft your ideas or flow slide. Or, Get inspiration from these designs.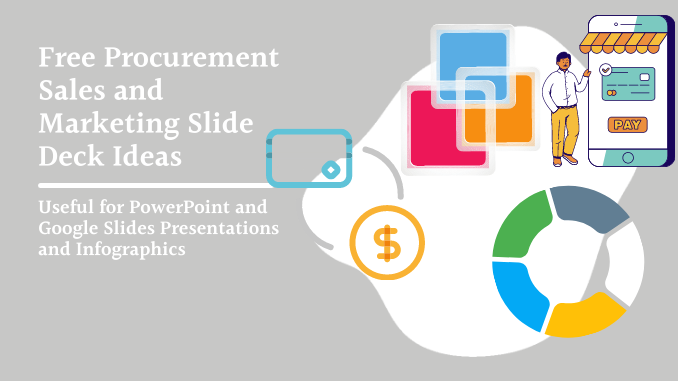 Business Process Presentation Templates listed in this page can be useful in creating procurement flow presentation deck, Information system or computer procurement, sales and marketing presentation templates, Real estate procurement...
Excel Templates & Dashboards For Personal & Business Use
Download Free Excel Calculators, Templates and Dashboards from ExcelDownloads. Explore various options around calendar, meeting agenda, Gantt Charts, Budget Templates in Excel and Spreadsheet which you can use for business and personal purposes.